Hooked on Raw with Rhio
Co-host: Leigh Crizoe
In this interview we get the real life story of how a 64-year old man healed his prostate cancer with apricot kernels. What are apricot kernels you ask?
In the center of a fresh apricot there is a pit. If you take a hammer and open the pit, there is a kernel inside which resembles a small almond. Apricot kernels, peach seeds, apple seeds, plum seeds, and many other whole foods contain Vitamin B-17. Learn the theory behind why Vitamin B-17 heals cancer… but in the case of Glenn Thrash, it was not a theory but a reality, as he is now cancer-free.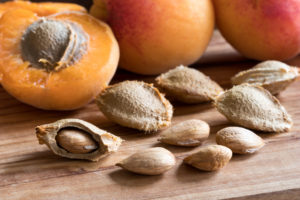 Podcast: Play in new window | Download