Hooked on Raw with Rhio
Co-host: Leigh Crizoe
Today, Rhio and Leigh interview the owners of an up and coming vegan restaurant that is resonating with the people of Harlem. The Seasoned Vegan located at 113th St. and St. Nicholas Avenue is the brainchild of Brenda Beener supported by her son, Aaron. Brenda admits she is the dreamer and creator and that her son helps to ground her into the realities of running a restaurant. Tune in to hear how these two got together to create this charming and welcoming restaurant providing healthy food options, including many choices for raw food enthusiasts.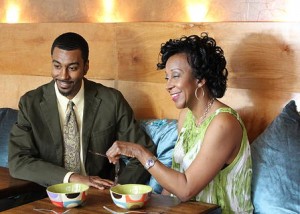 Save
Save
Podcast: Play in new window | Download