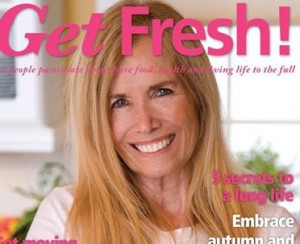 Hooked on Raw with Rhio
Co-host: Leigh Crizoe
Our guest is the beautiful Mimi Kirk, author of Live Raw, and Live Raw Around the World. The second book chronicles her trip to 7 countries to find and convert favorite ethnic recipes into vegan cuisine, and it looks like she succeeded brilliantly. Mimi was an on and off vegetarian for most of her life, but when she discovered raw food, a few years back, she became vegan, and never went off again. Mimi entered PETA's America's Sexiest Vegetarian over 50 competition on a lark, and even though she was the oldest contestant at 70, she won. Now at 75, she is a sought after speaker and presenter, and lives a very active life with her 19 years younger boyfriend.
Save
Podcast: Play in new window | Download